SpectraCorp's single point-of-contact advisor services offer a network of cost effective, highly qualified and trained medical Over-the-Phone Interpretation (OPI), Video Remote Interpretation (VRI), and American Sign Language (ASL) interpreters to healthcare facilities through our HIPPA compliant partners.
Based in Dallas, TX, SpectraCorp is a healthcare strategic management service firm. We have been helping healthcare organizations with language interpretation needs since 1991.

We Work for You
Over 400 hospitals trust Spectracorp to broker their healthcare and medical interpreter needs.
We take the time to understand the ever-evolving and unique language service needs and cultures of each healthcare facility we serve which is why we are independent. We represent a carefully selected group of reputable vetted large HIPPA compliant language OPI and VRI, and ASL interpretation service companies throughout the United States. Through this network, we can connect our customers to trained, qualified medical interpreters. Hundreds of nationwide Hospitals and Clinics have utilized our consultative services, because we offer superior customer service with a single point-of-contact reducing red tape and service deployment time.
Saving You Time
With our unique analytical tools, we can quickly and efficiently analyze the organization's anticipated needs. We study various information data such as admissions or and inpatient days based on demographics, top 15 languages requested in the designated area, and much more at no charge. This allows us to work with you to determine the best company match for your language interpretation service needs.
We then work diligently to shop for the best-in-class interpreter services to fit your budget. After deployment, we remain with you as your single point of contact to monitor and ensure services meet your standards and if questions should arise.
Who We Service
Spectracorp helps Telehealth, Urgent Care and Emergency, Nursing Homes, Clinics, Community Health Centers, Rehabilitation Centers, Health Insurance Companies, and Centers for Medicare & Medicaid services improve their communication between healthcare providers and their patients.
We also service non-medical organizations. Such as general customer service departments that handle collections, billing, and inbound & outbound service calls.
SpectraCorp has also helped thousands of healthcare providers secure millions of dollars in broadband subsidies annually through the FCC's Healthcare Connect Fund (HCF) program. Find out if your healthcare facility is eligible.
We work with you to determine the best company match for your language interpretation service needs.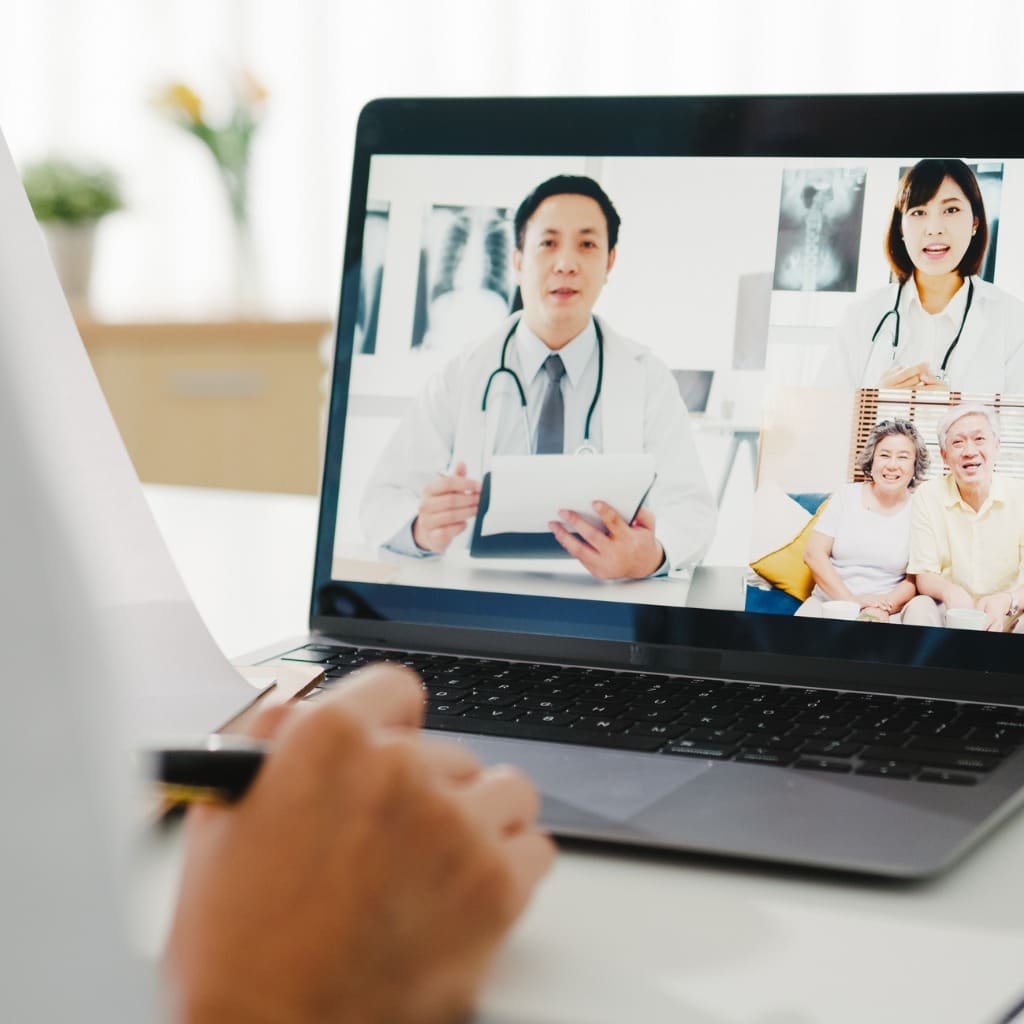 "We appreciate the service you provide and have been very happy with it!"
"I'm so excited to get this started, and I appreciate your assistance in expediting your service."
"Glady's astute questions opened up the conversations about what  SpectraCorp had to offer related to VRI and OPI.  From there she worked with you to get HRMC the best possible rates and save us money."

Gladys partnered with me and researched our account to learn all she could about our needs.  She was always helpful and considerate and followed through on every last detail to assure the best possible implementation and orientation/training for all staff who could attend.  Her responses to my emails and calls were timely and helpful.

I have nothing but confidence in my decision to continue to work with SpectraCorp.  Thank you for your support and for sending such a wonderful representative to enhance our language services.  It was truly a joy to meet Gladys and share a little South Dakota snow and cold with her while she was here!"
"Thank you for working with LRH to get us up and running with your VRI service – everyone loves it and appreciates the ease."
"I would like for you to know – we do appreciate you and your consistent efforts and reports greatly  – as always!!!!!"
CONTACT US TODAY!

For the fastest response, please fill out the form below:

Gladys Calderon: Director of Language Access
Direct: 800.375.7945 Ext. 341

languageaccess@spectracorp.com

SpectraCorp Headquarters
8131 Lyndon B. Johnson Fwy,
Suite 360
Dallas, TX 75251